Young people are our future. Thank you NUS Investment Society for partnering with us for an evening webinar on Singapore REITs with Tham Kuo Wei, CEO of Mapletree Industrial Trust and Nupur Joshi. It was wonderful to see so many students logged in and eager to learn!
Mr. Adrian Chui, CEO and Executive Director, shared his insights on ESR-REIT at the webinar and answered audience's questions via the pigeonhole app.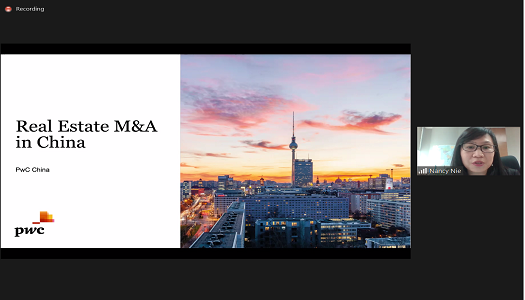 REITAS with the help of the team at PwC organized a webinar on Financial and Tax Deal considerations for Real Estate Investments in UK and China. It was well attended by more than 120 REITAS members.
Our sincere appreciation to the PwC team for an informative and useful session!

After the success of our REIT Management course in March, we are excited to bring to you another popular course titled Fund Raising for REITs. This in-person course will be conducted on June 25 at InterContinental Hotel. The course provides a comprehensive understanding of the various fund raising instruments available to a REIT, including a session on sustainable finance. The course will also cover key regulatory considerations when raising funds and a case study by AREIT.
Please refer to the flyer for details.
Fund Raising for REITs Course Flyer
Fund Raising for REITs Course Registration Form
Note: This course has been postponed/cancelled following latest advisory. We aim to reschedule the course in the second half of the year once situation improves.
It was a most instructive session for the large audience that tuned in to the UOB Kay Hain-REITAS webinar last night. Thank you, Jonathan Koh, UOB Kay Hian Research Director, for your passionate presentation on the future of office and the outlook for office REITs. And thank you, Paul Tham, CEO of Keppel REIT, for candidly sharing how Keppel REIT is navigating through these times.